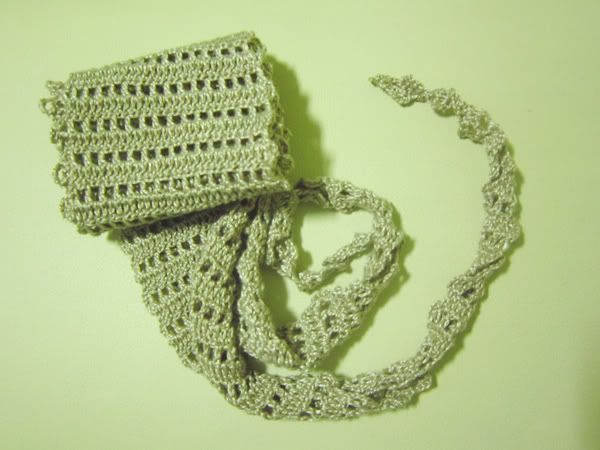 Pattern:
Tiny Scarf
by Okmin Park (Be warned that everything's in Korean... I had to google translate the page, and find the download link before downloading the pdf from the untranslated site... for some reasons, I couldn't download from the translated site)
Yarn: Mercenized cotton (light brown)
Hook size: 1.75mm
Meant to use this as a learning source for my friend who's just started out crocheting. Tested the pattern first to estimate the difficulty and time needed.