My company's going to have a Mad Hatter's Tea Party to celebrate a colleague's birthday later today. My boss had only reminded her to wear a blue dress without mentioning anything about our theme and that she's going to be the female lead. I'm in charge of getting her apron and decided to make one instead.
My initial idea was to follow
Evange's Alice in Wonderland Apron youtube tutorial
. However, after looking at the classic Disney version (which we are sticking to), I realised that Alice's apron is actually very clean-cut without ruffles and without a pair of cross-back straps.


Evange's version is cute but after some pondering, I eventually drafted my own pattern and decided to add a little bit of ruffles to the "sleeves" area so that it doesn't look too plain.
Here's the initial prototype from my drafted pattern: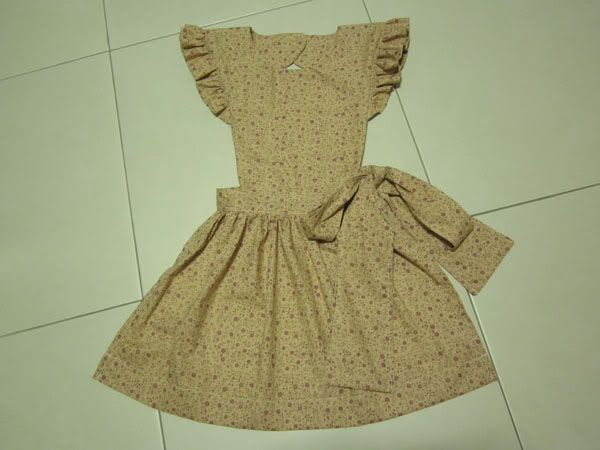 As you can see, the base apron is quite similar to the classic Alice's apron. The addition of the ruffles makes the apron look a little bit more finished. The top bodice is lined while the bottom skirt is not.
This is my final apron: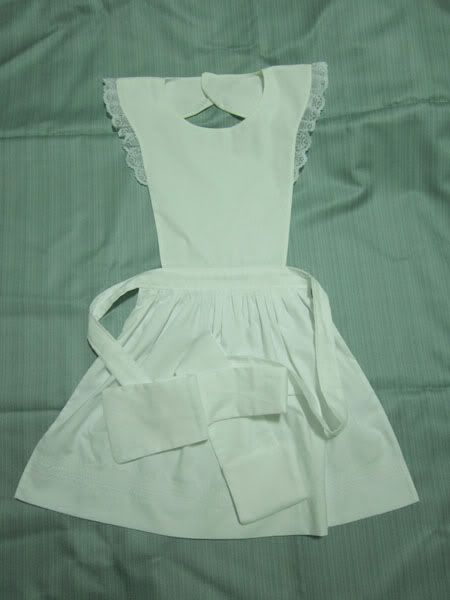 Instead of making my own ruffles (I was running out of time), I just got some ruffle lace that I have in my stash. This time round, I lined the bottom skirt. I also added some subtle decorative stitching at the bottom of the skirt: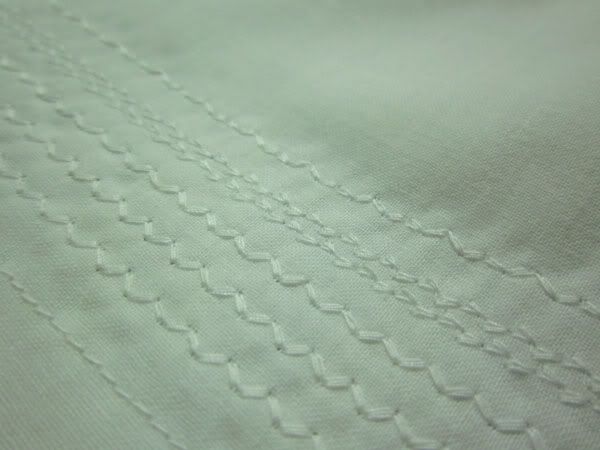 As this white fabric is slightly thinner than the floral fabric that I used on the prototype test piece, I should have added interfacing to the belt band. But oh well, the party is only for a day and I doubt my colleague will wear this apron again (but I do hope she'll keep it for memory's sake), so I skipped the interfacing step.
All in all, the apron looks pretty decent but I wonder how Alice managed to keep her apron straight all times with such a strange design... The cross-back straps would have fared better..