Not very sure if you've noticed, but in my
Faux Leather Stenciled Bookmark
tutorial, I showed a few glimpses of my painted nails.
I actually used this Dot Artist Set to create this effect and a Gel Volume polish as the top coat.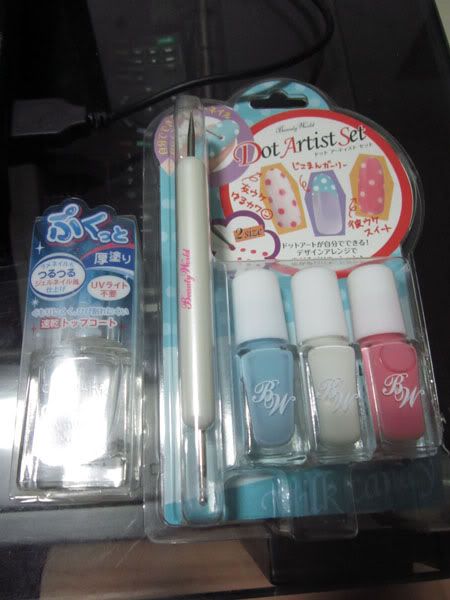 I used the baby blue color for the base color and the white for the polka dots. The set came with what looks remarkably like a paper embossing tool. Basically, all the dots are drawn using this tool. The set also comes with some nail art ideas which I thought was very cool.
Think for my next nail art, I'll draw some blue polka dots on a transparent base coat. =)