The temperature has been in the 30s (celsius) for the past 1 or so week! Even at night! =.= This totally ruined my mood to sew properly! I did manage to get the lining and one side of the sleeve done..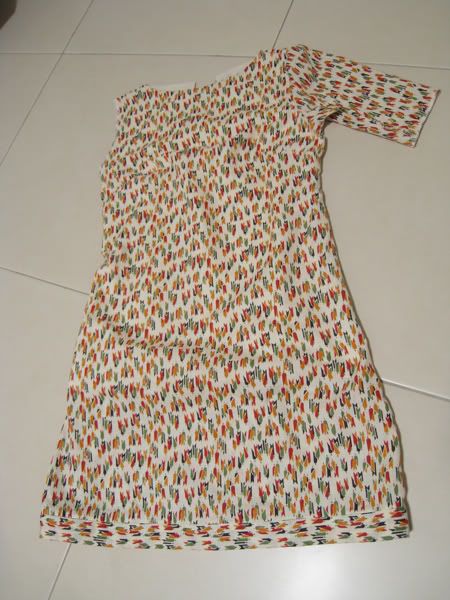 Wanted to finish sewing the other sleeve today, but I was really put off by the ridiculous heat.. haha.
I've also been crocheting a bolero for my mum. The pattern is from a Japanese crochet book and my mum has requested me to make one in black for her..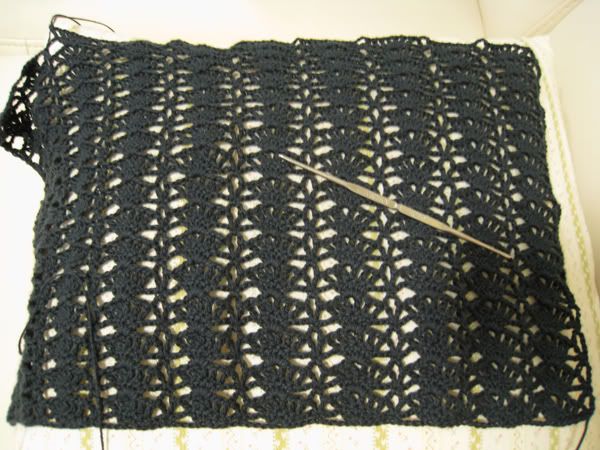 I'm into about half of the project. Hopefully, I can get to finish it by next week!