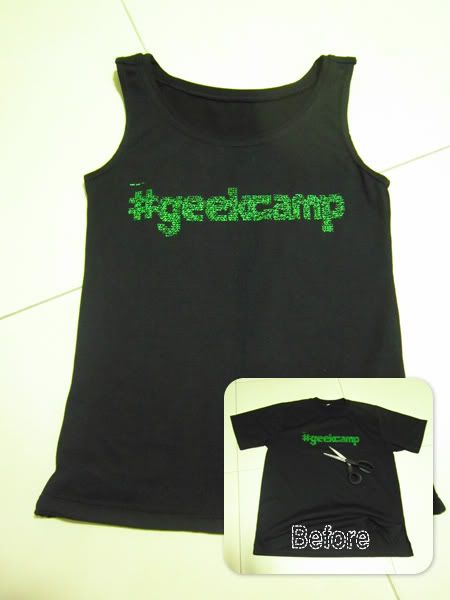 Important lesson learnt
: When tracing a pattern from an existing tank-top, select a reference tank-top that has a similar stretch to the T-shirt you'll be altering. The final tank-top ended up too small on the wearer because the reference tank-top was way stretchier than the T-shirt. Sigh.
New technique learnt
: Twin needle sewing. Yep, I realised my machine has an extra spool holder. And so, I got myself a pair of stretch twin needles and picked up the courage to try twin needle sewing. It's actually really easy! And boy am I glad with the professional looking results. =) But it did a grand exit when I was sewing the last bit of the collar...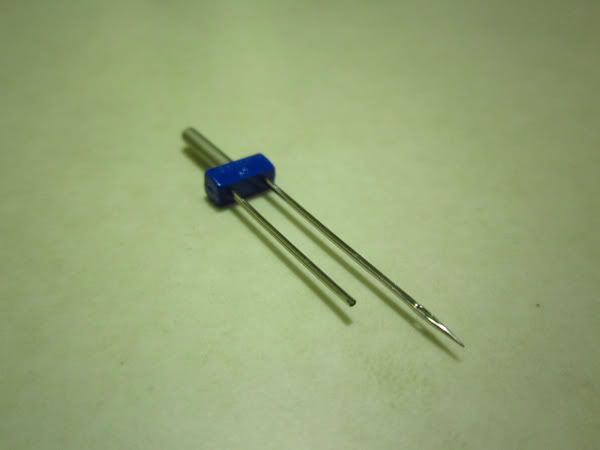 Some notes on altering this: I drew the tank-top pattern onto a piece of tracing paper first instead of doing that directly on the T-shirt.. I also serged all the raw edges. =)