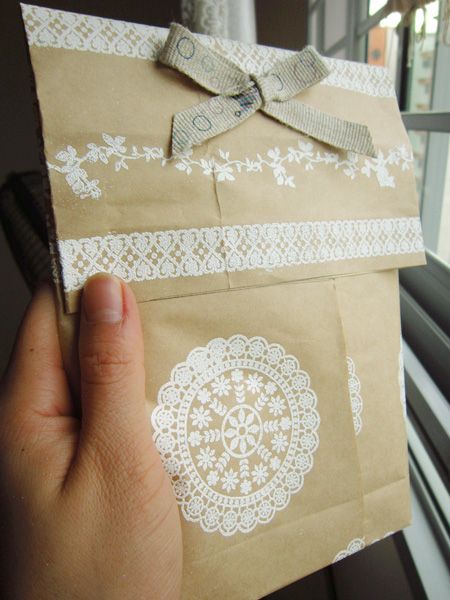 Materials:
- Kraft paper, cut to size
- Versa Mark watermark ink
- White embossing powder
- Heat gun
- Stamps that you like
First, plan ahead on how you want the final design to look like. We are not going to stamp everything at one go, but doing it in smaller areas. This will facilitate the process of heat embossing and minimize the risk of messing up the embossing powder (I accidentally brushed my thumb against the embossing powder before heating on my first try, ruining the gift wrap ><). For me, I did the stamping and heat embossing row by row.
Once done, you can fold the kraft paper into a gift bag and decorate it with a cute bow like what I'd done. =)