I don't know... It's just therapeutic..
Chewy Oatmeal Chocolate Chip Cookies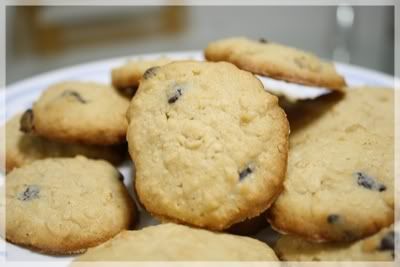 Got the recipe from
here
but I tweaked it a little. I reduced the portions by about half for all ingredients (Didn't want to make so many cookies), replaced the canola oil with butter, omitted the vanilla extract and added in about one or a couple tablespoons of milk. I guess you could opt not to add in the milk for a crispier version.
Lemon Squares
I pretty much followed the recipe
here
but halved the portion for each ingredient, omitted the vanilla extract, replaced the lemon extract with about a few teaspoons of freshly squeezed lemon juice and added in about 1 to 2 teaspoons of lemon zest. The cookies tasted yummy! (But a bit on the sweet side. If I were to make it again, I'd reduce the sugar and increase the amount of lemon juice by a little)