Yeah, I'm now onto a new beading project. Bought another Miyuki necklace beading kit some time back.
Thought I'd make it to wear for my friend's wedding dinner, but alas, I bought this turquoise dress at Hongkong (Part of the dress can be seen in this
post
... =P) and decided to wear it to the dinner, and this "yet to be started" necklace was a total mismatch.. LOL..
But anyway, I finally started this project 2 days back, and completed the pendant part.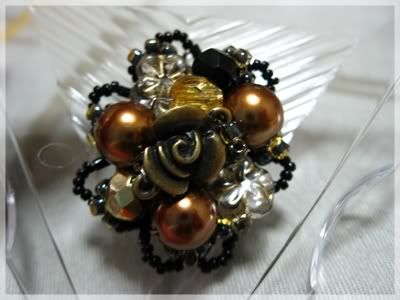 Now, I'm stuck at the arduous task of stringing tiny seed beads to make the necklace chain... LOL... Will be back with more pics once I've finished this necklace.. =P