And that's late at night...
Followed briefly the instructions from this:
Jumpy Playsuit
I used 2 extra large cheap Giordano T-shirts.. But I ended up using too much for the bottom and decided the top didn't look good with the bottom, so they were left as 2 separate pieces instead of a one-piece playsuit.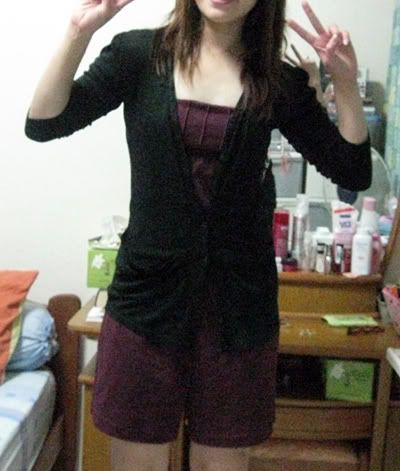 Well it looked pretty decent as a casual cover up.