Hope all of you have a very blessed Christmas today!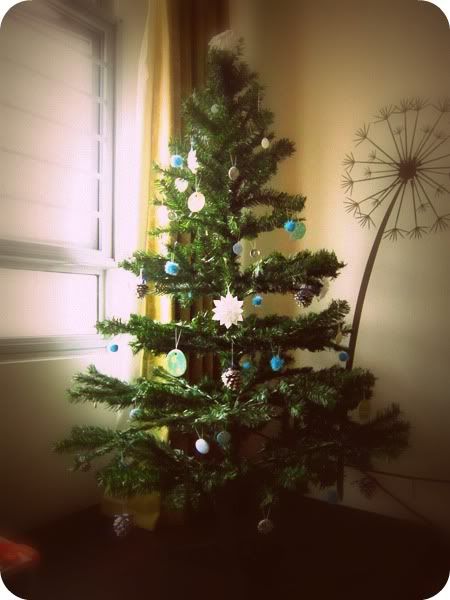 Other than the silver acorns, all the ornaments are DIY-ed! The ornaments are kinda small so the tree looks kinda sparse... Will make them bigger for next year's Christmas!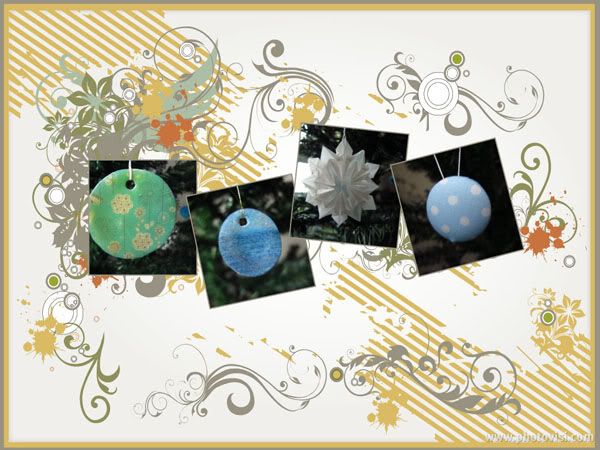 From left:
1) I cut out circles from scrapbooking papers, punched holes in them and coated them with layers of UTEE (I don't have the melting pot, so I embossed several layers).
2) Love shrink plastic! I traced out circles on pre-shrunk shrink plasic, filled in some color gradation, punched out holes and shrink them with a heat gun. I then embossed the colored side with UTEE.
3) Origami snowflake
4) Fabric covered button
=)