I won't deny I'm still a kid at heart. =P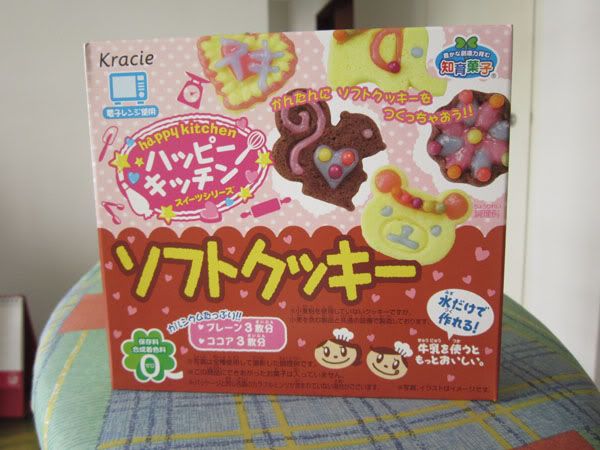 This kit (by Kracie) basically teaches kids how to easily make soft cookies, using a microwave oven (which is very common in Japanese households), with just the ingredients provided in the kit and a little bit of water/milk. The kit also comes with icing ingredients to let you decorate the cookies.
And here're my cookies!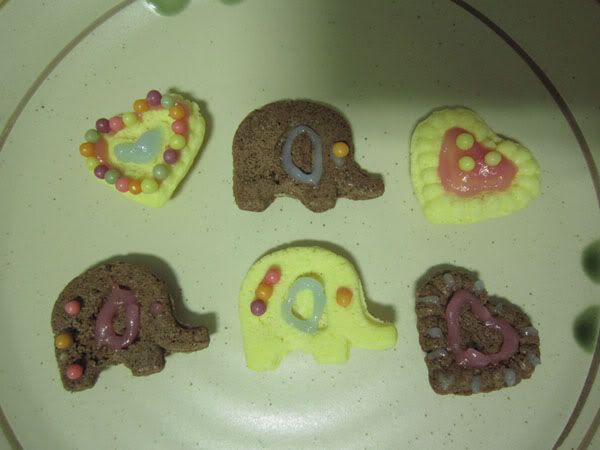 Okay, to tell you the truth, real cookies that I make from proper recipes taste much better. However, who can resist the fun of making mini cookies from this cute kit? Here's a youtube video which shows the process of making the mini cookies (this is also where I got to know about Kracie's products):
Kracie also has other kits like DIY gummy sweets, easy cupcakes etc etc. If you go to the channel by the above youtube member, you'll be able to see a number of how-to videos (in Japanese though) for Kracie products.
If you have the kit but are unsure about the instructions, I'll be posting my making process in my next post. Stay tuned!